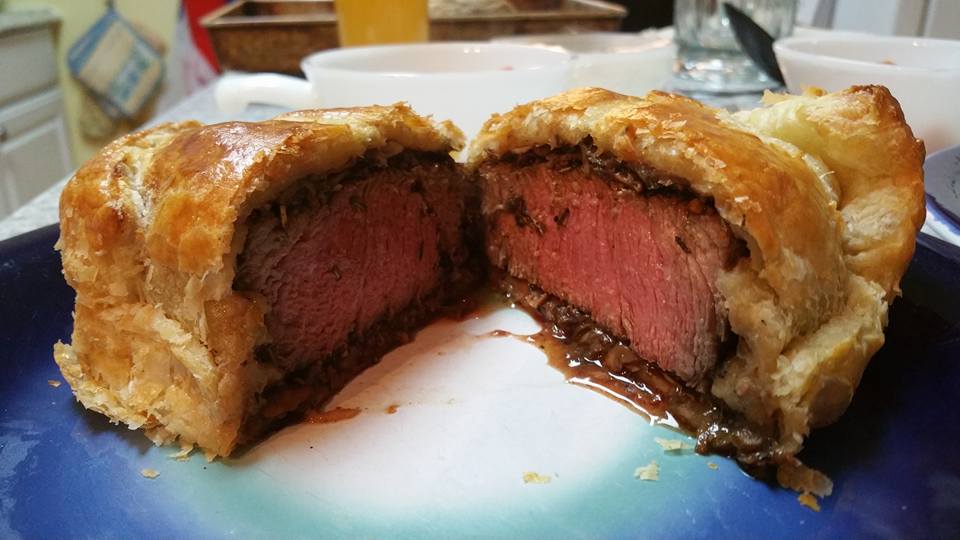 I could talk food all day
I could talk food all day.
I love food.
When I need to remember something, I associate it with food and wola – it is easier to remember.
Some of my favorite foods:
Beef Wellington Biscuits
Beef Wellington normally involves taking an entire Filet Mignon and wrapping it in deliciously flaky bread after coating the filet with delicious mushrooms or if you are blessed, truffles. This usually requires cooking a ten pound cut of this exquisite beef that is expensive and requires that the entire party be in the mood to eat beef wellington that night. What to do?
Tip Hero came up with a recipe for beef wellington in individual servings.  Wonderful.
Take a look at this page from Tip Hero: https://www.facebook.com/search/top/?q=Bud%20Hines%20beef%20wellington
Here is a look at it again from the Tip Hero Web Page: http://tiphero.com/mini-beef-wellingtons/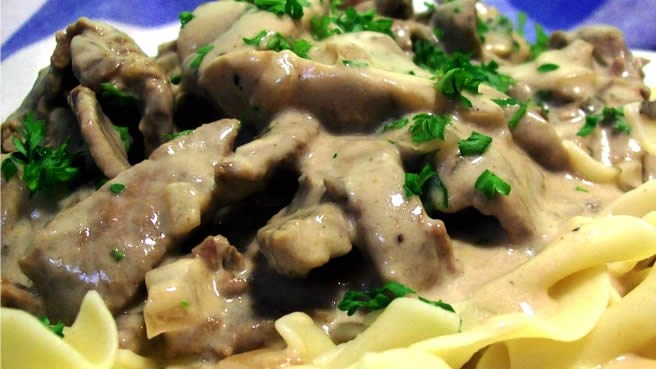 Beef Stroganoff
Another one of my favorites is Beef Stroganoff.
Imagine, delicious filet, smothered in a mushroom, onion and sour cream sauce all over delicious egg noodles. This is one of my winter favorites.
Here is the recipe from my facebook page: https://www.facebook.com/search/str/Bud+Hines+beef+stroganoff/keywords_top
Here is the recipe for this from All Recipes: http://allrecipes.com/recipe/16196/darias-slow-cooker-beef-stroganoff/?internalSource=hn_carousel%2001_Daria%27s%20Slow%20Cooker%20Beef%20Stroganoff&referringId=17123&referringContentType=recipe%20hub&referringPosition=carousel%2001